We have been in business since 1987, serving the Carmichael community. In that time, Dr. Edward Orgon has enjoyed providing dental services at a high level of excellence, in a warm, caring and friendly dental office.
Thanks to the talented and energetic staff, our mutual goals of providing long lasting and beautiful dental restorations, your perfect smile is being realized.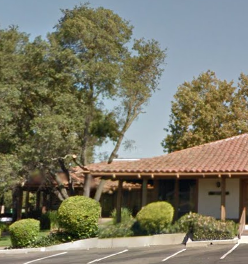 Edward Orgon, DDS
Dentist
Dr. Orgon is a local resident, having attended Jesuit High School in Carmichael. He also attended the University of California, San Diego and the Loyola University of Chicago School of Dentistry. Upon graduation, he returned to Carmichael, running his practice at 5707 Marconi Avenue, Suite B and has been practicing dentistry since 1986.
Edward M Orgon, DDS
Cindi
RDA
With over 25 years of experience, Cindi has been with Dr. Orgon from the beginning. She graduated from Western Career College as an RDA.
Edward M Orgon, DDS
Nancy
Office Manager
Nancy handles billing and has been with Dr. Orgon almost as long as Cindi has.
Edward M Orgon, DDS
Ruth
RDH
Ruth earned her Bachelors Degree in Dental Hygiene at Northern Arizona University and continued her education and training at University of the Pacific, Arthur A. Dugoni School of Dentistry-Center for Special Care in San Francisco. Ruth volunteers her time to help patients who have Alzheimers, Dementia, Mobility issues, complex medical conditions or other special needs. Ruth has over 15 years of dental experience. In her time off she likes to travel, enjoys cooking and spending her time doing outdoor activities with her husband and son.
Edward M Orgon, DDS